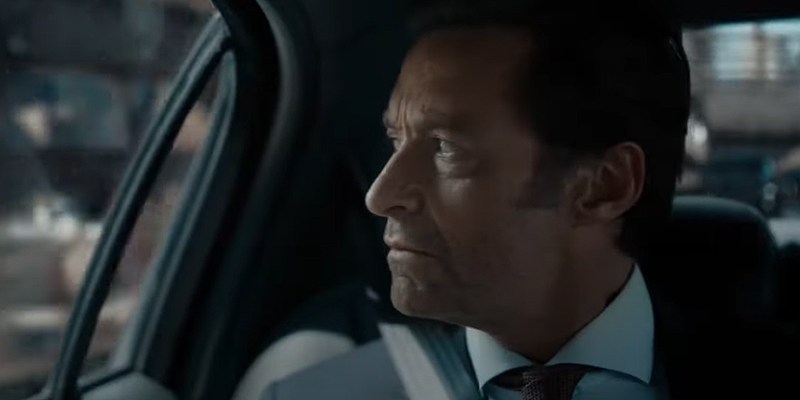 Check out the official trailer of "The Son", Hugh Jackman's new movie!
Hugh Jackman recently responded to a question regarding The Greatest Showman 2 with a sarcastic joke about his penchant for multiple sequels.
Hugh Jackman recently responded to a question regarding a sequel to The Greatest Showman 2 with a joke about sequels. The Wolverine star is no stranger to musicals on both stage and screen. He has starred in such Broadway productions as Carousel, The Boy from Oz, and The Music Man, as well as musical feature films like Happy Feet and Les Misérables. The Greatest Showman is inspired by the life of P.T. Barnum (Jackman), a circus magnate who created the world-famous Barnum & Bailey Circus.
Although the film was met with mixed reviews by critics, The Greatest Showman was well-received by audiences with the movie currently sitting at an 86% audience rating on the review aggregator website Rotten Tomatoes. The film's soundtrack proved to be as popular as the film with the album topping the charts in multiple countries and being 2018's best-selling album in both the United States and the U.K. Due to its popularity, a sequel was in development in 2019 but no further updates of its production have been revealed. The Greatest Showman co-star Michelle Williams, who portrayed Barnum's wife Charity, recently expressed her desire to be cast in a follow-up but did not confirm if the film was currently in the works.
People caught up with Jackman and discussed the possibility of The Greatest Showman 2. When asked if the actor would reprise his role for another musical, Jackman humorously quipped that he is well-known for not participating in any sequels. Jackman then went on to add that he would be open to the idea if they came up with a good idea for The Greatest Showman 2. Read what the star said below.
"Listen, if you know anything about my filmography, you'd know I'm totally against sequels in every shape or form. No more than nine films! I'm always open, if they come up with a good idea. Yeah, I'm open!"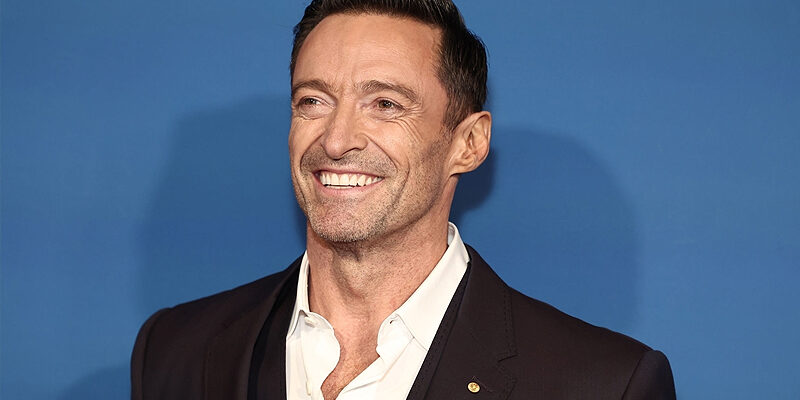 Added new photos of Hugh Jackman attending the opening night of "The Music Man" on Broadway at Winter Garden Theatre on February 10, 2022 in New York City.
Gallery Links
Public Appearances > Appearances from 2022 > February 10 – "The Music Man" Opening Night
Hugh Jackman's production of The Music Man just started performances on Broadway this week and it has unfortunately already been affected by COVID-19.
After a long delay in the start of production, Hugh and the cast were able to perform four times before they had to cancel some performances. At the most recent show, leading lady Sutton Foster was out sick after testing positive for COVID-19 and her understudy Kathy Voytko saved the day by going on with just a few hours of rehearsal time.
The curtain call speech with Hugh giving praise for Kathy has since gone viral! Now, performances of The Music Man on Christmas weekend are canceled.
"The evening performance on Saturday, December 25 and matinee performance on Sunday, December 26 of Broadway's The Music Man have been cancelled due to breakthrough COVID-19 cases. All tickets for the cancelled shows will be refunded at the point of purchase," the producers said in a statement. "Our company would have loved nothing more than to celebrate the holiday with the audience and their families, but the priority is the health and wellness of the cast, crew, and audience. We are so grateful to our entire cast and crew — most especially our heroic understudies and swings — for ensuring our speedy return to the Winter Garden Theatre."
Added some HD screen captures of Hugh Jackman as Nick in Reminiscence. Check them out in the photo gallery!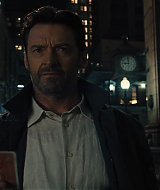 Gallery Links
Film Productions > Reminiscence (2021) > Screen Captures
Added the first production stills and posters of Hugh Jackman in Reminiscence (2021).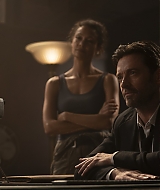 Gallery Links
Film Productions > Reminiscence (2021) > Posters
Film Productions > Reminiscence (2021) > Production Stills
Hugh Jackman and Laura Dern are teaming up for a new movie! The two actors have signed on to star in the The Son, which is the follow-up to writer-director Florian Zeller's Oscar-nominated movie The Father, Deadline reports.
Here's the synopsis: "Adapted by Zeller and Oscar-winner Christopher Hampton, from Zeller's acclaimed stage play, The Son focuses on Peter (Jackman) as his busy life with new partner Emma and their baby is thrown into disarray when his ex-wife Kate (Dern) turns up with their teenage son, Nicholas. The young man is is troubled, distant and angry, playing truant from school for months. Peter strives to be a better father, searching to help his son with those intimate and instinctive moments of family happiness. But the weight of Nicholas' condition sets the family on a dangerous course."
The Father, which was released in 2020, stars Anthony Hopkins and Olivia Colman. It has been nominated for six awards at the upcoming 2021 Oscars, including Best Picture, Best Actor, and Best Supporting Actress.
We've added new screencaptures of Hugh Jackman from the behind the scenes of "Oklahoma!" to the photogallery. Enjoy them!
Gallery Links
Film Productions > Oklahoma! (1999) > Featurette: Behind the Scenes
Film Productions > Oklahoma! (1999) > Featurette: Interview #001
Added some HQ pictures of Hugh Jackman filming his last movie "Reminiscence" in 2019 & 2020. Check them out!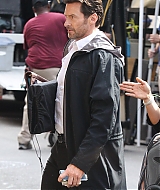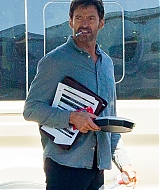 Gallery Links
Film Productions > Reminiscence (2021) > On the set [30.10.2019]
Film Productions > Reminiscence (2021) > On the set [08.11.2019]
Film Productions > Reminiscence (2021) > On the set [11.11.2019]
Film Productions > Reminiscence (2021) > On the set [13.11.2019]
Film Productions > Reminiscence (2021) > On the set [09.12.2019]
Film Productions > Reminiscence (2021) > On the set [06.01.2020]
Film Productions > Reminiscence (2021) > On the set [22.01.2020]
Film Productions > Reminiscence (2021) > On the set [25.01.2020]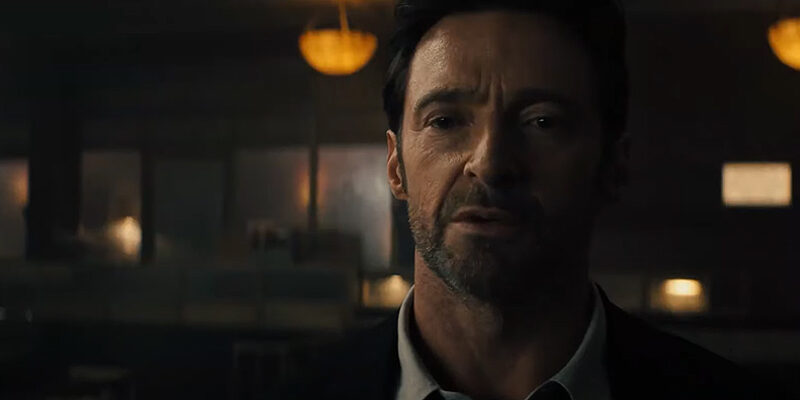 The thriller Reminiscence, starring Hugh Jackman and directed by Westworld co-creator Lisa Joy, debuts on HBO Max and theatrically in September.
Hugh Jackman's upcoming thriller Reminiscence gets a teaser trailer and a release date. First announced in January 2019, the film centers on a character named Nick Bannister (Jackman). Known as a private investigator of the mind, who helps his clients by accessing lost memories, Bannister navigates the alluring past and lives on the fringes of the sunken Miami coast. He's forever changed when he meets a new client, Mae (Rebecca Ferguson), and he becomes obsessed with uncovering the truth about her disappearance. Along the way, he discovers a violent conspiracy and ultimately finds himself forced to confront how far he's willing to go.
Warner Bros. bought the distribution rights to Reminiscence in March 2019, initially planning to debut the film theatrically in April 2021. However, due to the COVID-19 pandemic, the movie moved around on the release schedule, leaving it without an exact release date. While audiences will still have to wait a little longer to see Jackman's latest role, Reminiscence has now unveiled a premiere date and a teaser of what audiences can expect from the film once it arrives.
Jackman shared a teaser for Reminiscence on his Instagram and announced the film would arrive in the U.S. on September 3, 2021. As part of WB's plans for its 2021 slate of films, HBO Max subscribers will be able to stream Reminiscence for one month. It will also be available in theaters. Internationally, the thriller will premiere in theaters on August 25. You can check out the announcement and the teaser below.
With a cast that also includes Thandie Newton, Daniel Wu, Cliff Curtis, and Nico Parker, the premise of Reminiscence suggests that it will address questions of memory and reality and loss. For fans of Westworld, these will be familiar queries presented through the experiences of new characters. Helped along by Jackson's involvement, given the actor's popularity and commitment to every portrayal, in addition to the plot's general intrigue, Reminiscence will likely have to find an audience when it premieres later this year.